Stone's Hearing Aid Service

Where Your Hearing is Our Concern
| | |
| --- | --- |
| Posted on November 24, 2013 at 9:37 PM | |
Choosing the Right Hearing Aid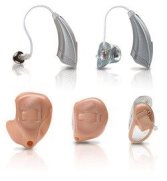 After you have discussed your needs with your hearing care professional at Stone's Hearing Aid Service, you will generally be presented with a few recommended options at different price points. In most cases, you will have the opportunity to wear a demonstration hearing aid for a few days to try out.
Once you have made your decision, we will order your selection and schedule you to come back at a later date for you initial hearing aid programming. If you have decided on a custom-fit ITE style or a BTE with ear-mold style, we will take an 
impression of your ear canal to send in with the order.
Initial hearing aid programming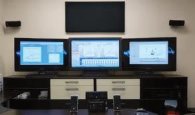 When your hearing aid arrives at Stone's Hearing Aid Service, we will hook it up to the computer and program it according to your hearing loss and preferences. Some professionals choose to do the programming before you arrive, we prefer to do it while you are there to ensure your hearing is to 
                        your accurate need.
Once the hearing aids are out of the box and on your ears, you will begin to hearing various sounds you have not heard for years. You may even feel like everything is too loud at first. It will take time for your brain to relearn (reprogram) which sounds to adapt to or ignore, like the sound of your own footsteps or the rustle of your clothing. Do not worry—we at Stone's will run tests to make sure that the hearing aid is set appropriately for your hearing loss. You will also be counseled on how to change the battery, use any features, clean and take care of your hearing aid.
Adjusting to your hearing aids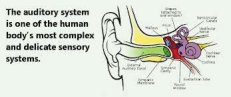 Adjusting to hearing aids takes time. Some people only need a day or two but most people need a few weeks or a few months to adjust to using hearing aids. The important thing to remember is to wear them, even if just for a few hours the first day, an hour longer the following day, and so on until you are wearing hearing aids all day. Start in a favorable listening environment (such as one-on-one conversations in quiet) and work towards more difficult listening situations. Let your friends and family know that you are using your new hearing aids.
During this time of adjustment, you will want to see us at Stone's for as many follow-up visits as you need to fine-tune the sounds you are hearing, adjust the fit in your ear and talk about the situations that are most challenging for you. 
Though many hearing aid professionals charge fees for this process, we at Stone's Hearing Aid Service provide all of these services at no cost as Your Hearing is Our Concern and quality is behind our name.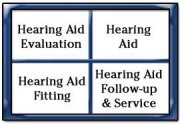 Categories: Be Thankful for Hearing Aids, Buy local By local, Hearing for the Holidays, Hearing Health, Hearing Loss
/