Stone's Hearing Aid Service

Where Your Hearing is Our Concern
| | |
| --- | --- |
| Posted on November 13, 2013 at 12:01 AM | |
Addressing the Concern of Hearing Loss

If hearing aids are recommended after your hearing is tested, we at Stone's Hearing Aid Service will work with you to find the right hearing aids for you. That selection process, called hearing aid fitting. Hearing aid fitting starts with an assessment of your needs and ends with follow-up visits after the customized programming of your device.
Assessment of needs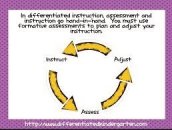 Our process will begin the selection process by conducting an in-depth consultation with you to learn more about your lifestyle, your expectations, your personal preferences and your thoughts on any previous experiences with hearing aids. Your hearing evaluation results, along with this information, will help the us pull together some options for you to review.
Hearing evaluation results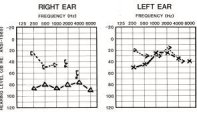 The degree of your hearing loss will determine which styles may work best for you, with smaller models generally suited for milder losses. Larger models of hearing aids will work for any degree of hearing loss, including severe or profound. 
The shape of your hearing loss may also determine the best model for you. For example, a mini-BTE with an open fit works very well for gently sloping losses that mainly affect the higher frequencies, while a BTE with an ear-mold is a good option for a steeply sloping loss. The level of technology that you need can also be dictated by the degree and shape of your hearing loss. If your hearing loss is worse in the mid-frequencies than it is in the lower and higher frequencies, then you may need some advanced hearing aid features to best accommodate your hearing loss.
Lifestyle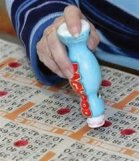 When considering your lifestyle, it is important for us to get a picture of the lifestyle you desire. You may have gradually avoided certain environments and social situations as your hearing loss worsened. Now is the time to think about what you'd like to be able to do with the help of your new hearing aids! For example, if you spend your evenings talking on to family and friends on the phone, you will want a hearing aid that works well with your phone.
Lifestyle and preferences are considered when selecting hearing aids.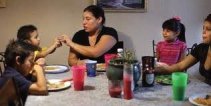 Generally, more advanced digital hearing aids are designed for people who encounter many different listening situations with varying degrees of background noise. For sedentary people who are mostly at home with little background noise, basic models                                  may be recommended.
Preferences

There are many different types of preferences that can affect hearing aid selection. Do you want hearing aids that are nearly invisible, or would you rather have something large enough that allows you to pick a bright color and show off your style? Do you prefer to have control over the volume of your aids or would you prefer to have automated technology that changes it for you? Do you want gadgets, like remote controls and wireless accessories for your hearing aids? Your preferences may be affected by your level of manual dexterity. Will you be willing and able to change a small battery more often or would it be better for you to have a larger style that requires less frequent battery changes? These are just a few of the preferences that we at Stone's Hearing Aid Service will explore with you.
Previous experience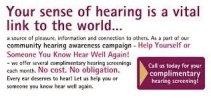 Finally, it is important to consider any prior hearing aid experience when selecting a new hearing aid. Did you love your last set of hearing aids? Why? Did you like the style, the sound quality or something else? What did you have difficulty hearing with your old hearing aids? What new features would you like to try? This type of insight will help us determine what you will need in your new hearing instruments to maintain—or improve—your level of satisfaction. '
At Stone's Hearing Aid Service; Your Hearing is OUR Concern 
Categories: Buy local By local, Hearing Health, Hearing Loss
/