Stone's Hearing Aid Service

Where Your Hearing is Our Concern
| | |
| --- | --- |
| Posted on December 3, 2012 at 12:19 AM | |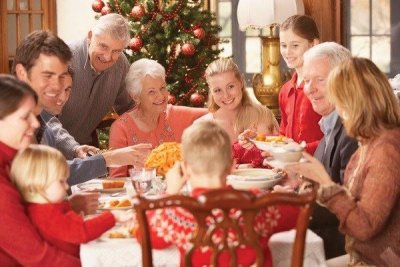 Hearing for the Holidays
Just as with any other time of the year, this year Stone's Hearing Aid Service wants to ensure the "Stone's Family" is capable of you hearing well for the holidays.

In these difficult economic times we at Stone's Hearing Aid Service recognize that there are individuals out there that are afraid to see how much it costs to have a hearing evaluation.
This is why Stone's Hearing Aid Service is asking, please come to our free hearing evaluations or schedule for a home visit, so that we can help. Stone's is committed to providing extraordinary personal and individual hearing care in a compassionate environment whether in office, a home visit or in a care facility, you can count on Stone's for your hearing needs.  The Stone's Family wishes for everyone to have cleaned and tuned hearing aids before the holidays.

We at Stone's Hearing Aid Service care about your hearing needs, we also offer free hearing aid tuning, retubing, and cleaning.

The holidays are usually time spent with families and friends, proper communication between all is important. Do not let someone miss out on good times and memories because of hearing loss, have a hearing aid that is in need of cleaning, tuning, needs battery replacement or has a broken aid.

Make a visit with Stone's a part of your holiday check list. It is always best if we can see the patient with their aid, and that is why we at Stone's offer free home and care facility visits for m those whom many not have the availability for a in office visit. The holiday season is one of the most wonderful times of the year.

However, for the 1 in 10 people with hearing loss, it is also the largest time for the most hearing loss experiences and misfortunes.

Scenario:

Family and friends are packed round the dinner table, busily chatting about their year, catching up with each other's lives, creating laughter and memories to keep while laying food onto their plates. Simultaneous conversations are difficult for those with hearing loss or damage, leaving these conversations difficult to follow leaving frustration, misunderstanding and miscommunication
.Advice:
So what is a person with hearing loss or damage to do during the holidays? Visit or call Stone's Hearing Aid Service for your hearing care needs.

Create the right environment. If you have not already done so, let the hostess know in advance about your hearing difficulties and for her help in accommodating you.

Good table lighting for easy lip reading and no dinnertime music unless it is at the lowest volume conceivable.

If a TV is playing, ask for the volume to be turned down and for the closed captions to be turned on. Ensure that you ask for hearing help.

Sit close to someone who can be your hearing helper.

Decide on a code word between the two of you that means you need help in a hearing situation.

Be sure to sit close enough to the helper and have a pen and paper handy in case you need the details of a tables side joke written down.

Face the guests, not the other opposite direction. If you are hosting the get-together, have most of meal and table preparation completed before guests arrive. This will give you time to converse with guests as they arrive instead of standing over a stove with your back to them.

Play the quiet game. After everyone is done eating or opening presents, excuse yourself into a quiet room, such as a bathroom or porch. Spend the next five minutes giving your ears a break from holiday noise and clearing your head.    
Categories: Hearing for the Holidays
/